Branding | Wedding | Print
The Brief
We were asked to design invitations for a wedding.  This lead to a table plan design, then a few posters. We came to the conclusion to brand the entire wedding.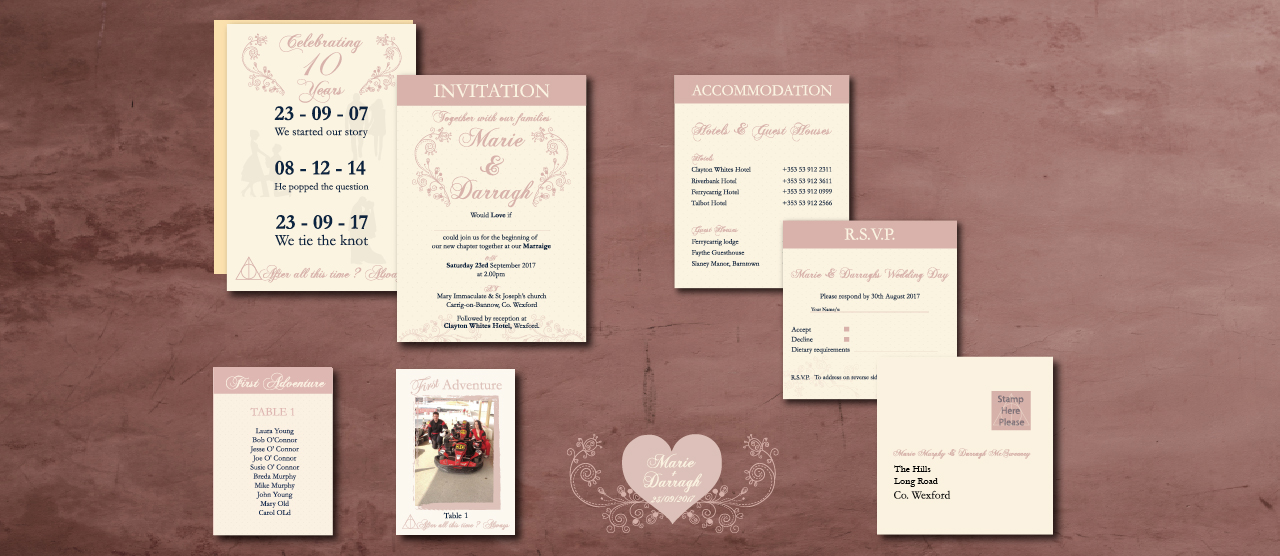 The Solution
Branding a Wedding.  
The lovely couple was getting married on their 10th year together. We decided to use this as our theme and celebrate when they first met. 
We started with a colour palette. Then ran the simple design and colour across everything from table seating to bathroom signs, wedding invites and mass booklets. Our table plan was broken into Firsts to celebrate 10 years of being together. First holiday, First kiss, First date etc. 
We even had a little tagline and a symbol to run across all our designs. Consistence was the key for this design to get noticed and make a statement.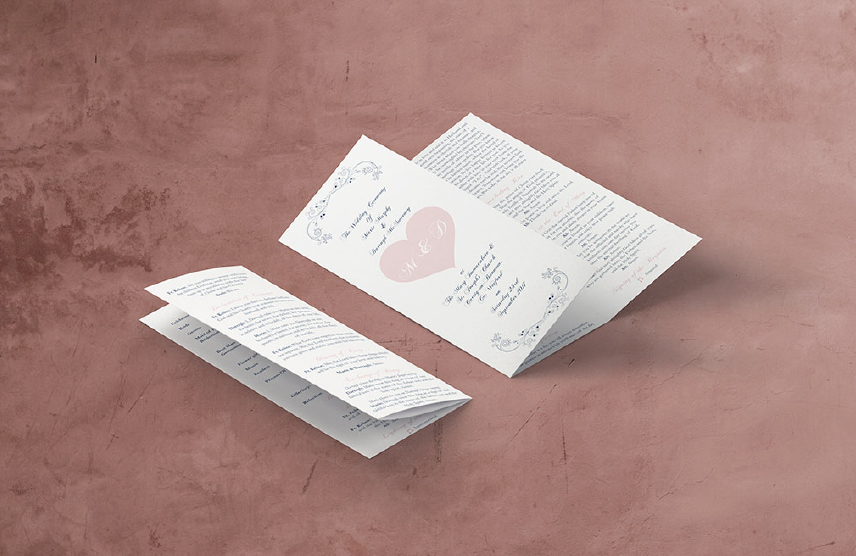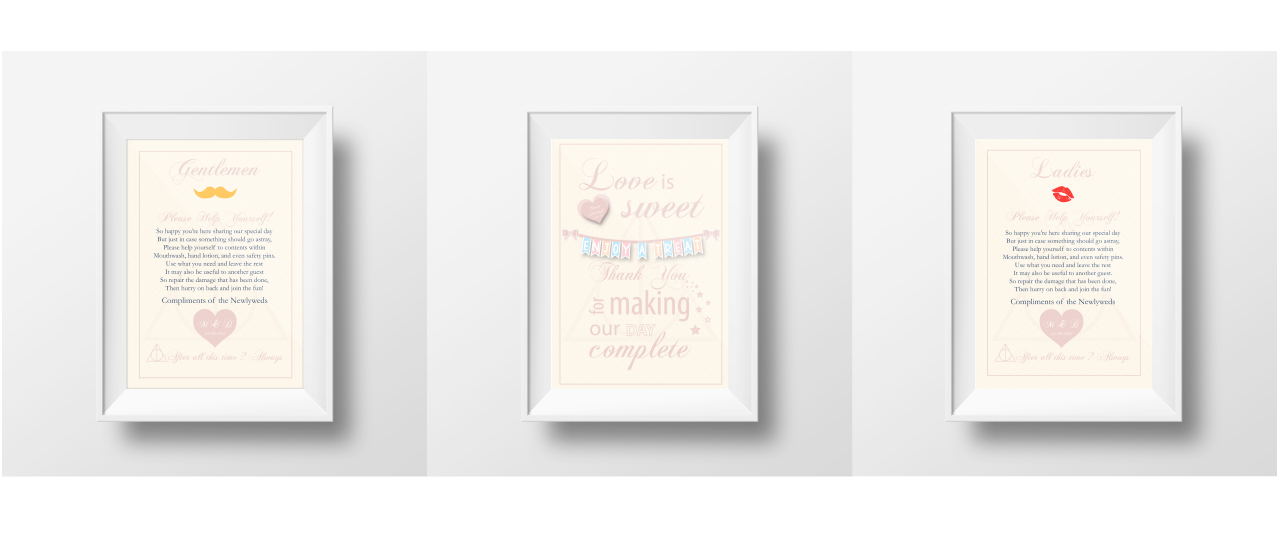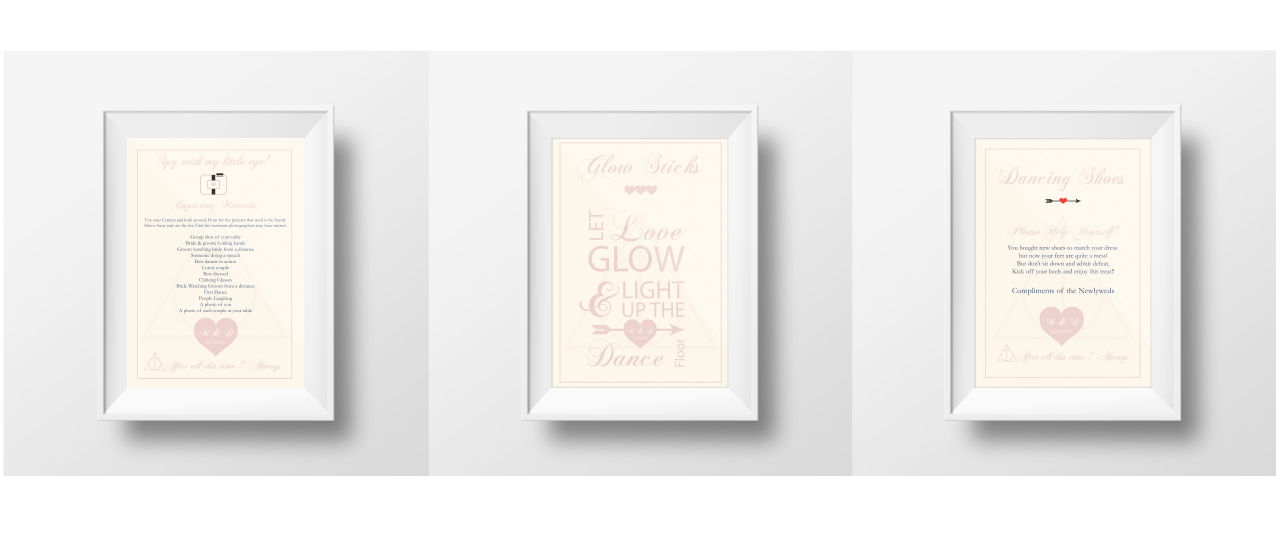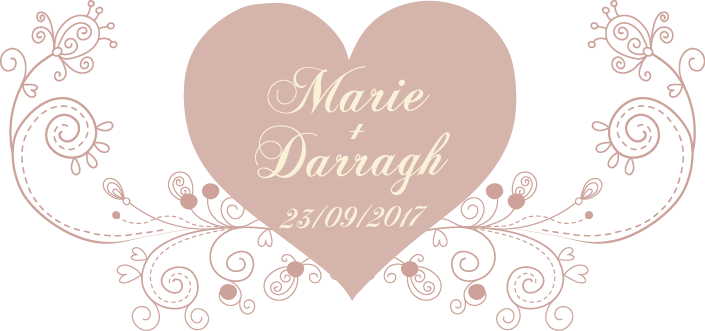 Getting married? Make it pretty with
The Design Girls!
---
-Marie McSweeney
Myself and Darragh were so delighted with our wedding invitations, table plans, personalised posters, mass booklets and table numbers from The Design Girls. Caroline was fantastic from start to finish and such a perfectionist - making sure the theme carried across through the whole wedding from the invitations to bathroom signs to photo-booth logos. She was so flexible and not at phased at all with the million table plan changes in the last week which she edited immediately. I had so many comments on the invitations especially how unique and beautiful they were. Thank you so much for helping to make our special day so elegant. x
---