Web-Design | Illustration
The Brief
Re-design an old website. Make it user-friendly and sell the brand through content and images on the site. Frank Ryan wanted a bigger reach and for his visitors to his site to understand exactly what it is he does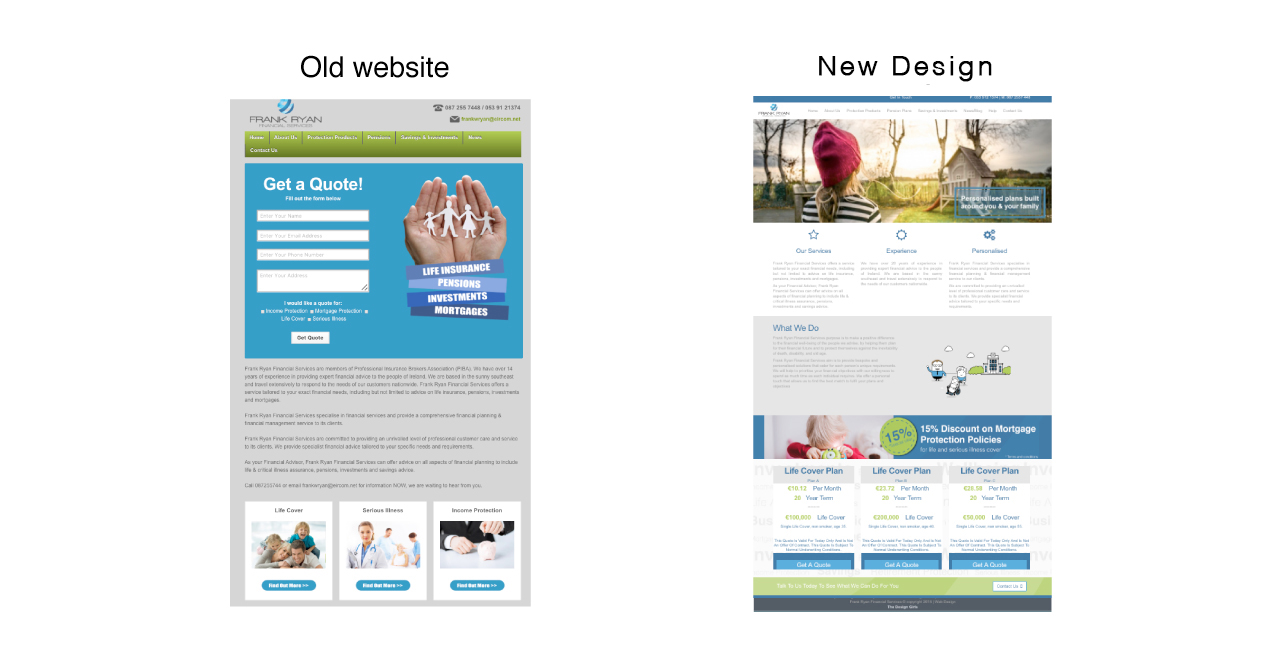 The Solution
Frank Ryan Financial Services needed a revamp old and outdated meant, loss of customers and not gaining enough reach. We decided to re-create Frank as an illustration. We believed Frank was the brand and it is his personal touch and expertise that put him ahead as a financial advisor. He is his USP so with this we created a personal website that explains hard to understand the content.  Adding videos and little illustrations creates a sense of ease in such a hard subject to deal with and explain. Franks brand makes it easy and approachable to talk to.
Simple Illustrations
When dealing with a hard topic to understand it is easy for customers to click out of your website. We encouraged reading through the website by adding simple illustrations to build more of a connection with our visitors to the website. This gives the feeling that Frank is the same as us and easy to talk to.