Poster | Marketing | Print
The Brief
Design a poster for Scurri - A global eCommerce Shipping Platform to Increase shipping efficiency by easily connecting multiple carriers to your warehouses and platforms. We needed to simplify this for customers. We were given 8 strong points and a few quotes. We also had to incorporate our poster into their brand image. Consistence is key for brands to succeed. 
The Solution
Scurri has global appeal. It connects shipping items to the best carrier. We decided to connect the dots like they connect with shipping partners. We pulled out the quotes to highlight other peoples experiences. We then created a map and blew it up across the two pages. Half the map for the front of the poster and half the map for the back of the poster but when placed sided by side you see the full map. Very fitting for a company who can connect New York to Ireland.
---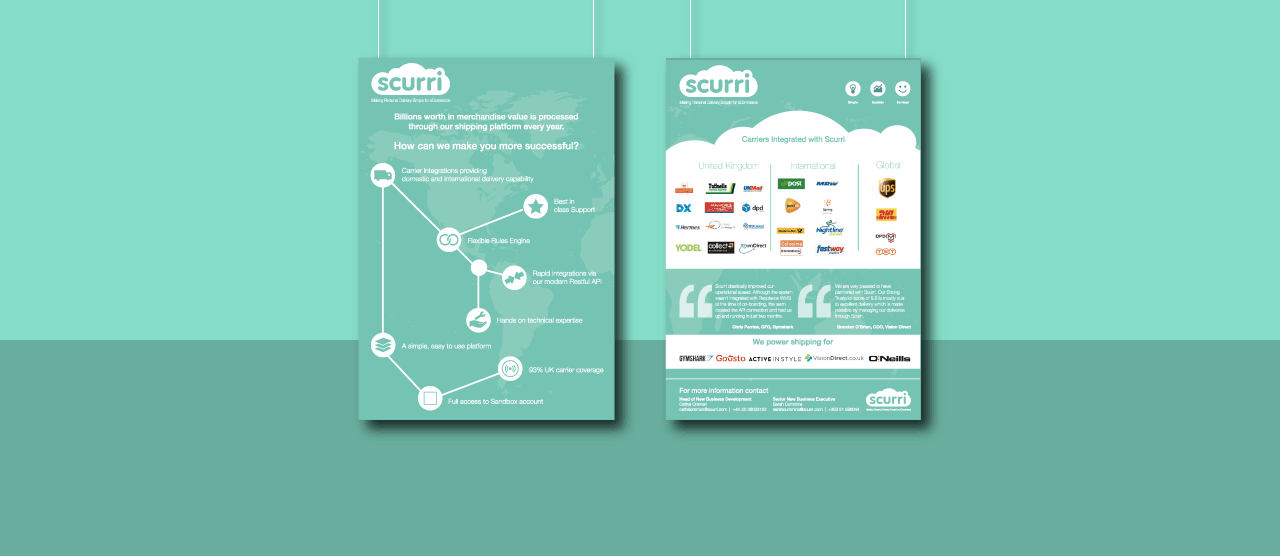 Need to get your business noticed? Tell customers how great you are with a unique poster for your business.
---