Branding | Logo Design | Corporate Identity | Posters/Flyers | Social Media | Video | Advertising
The Brief
Create a brand for a Theatre based studio with a difference. The brand has to appeal to parents and children alike. An afterschool for children and a spoken word theatre for adults and teenagers.  It has to have character and encapsulate what Wexford Studio Theatre is about. Their ethos is everyone is different young and old and we should be allowed express this in any form we wish.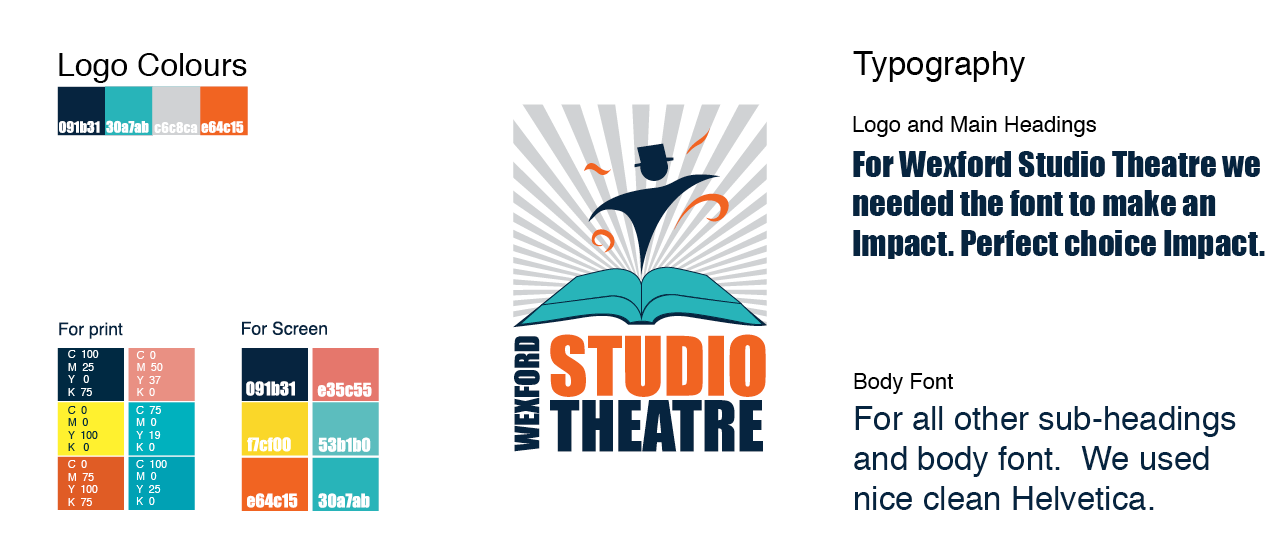 The Solution
Starting with the logo we created a colourful bold logo with three colours to represent each category of Children, Teens and adults. The typeface had to be strong to represent self confidence. The font can stand alone and still be recognised. It says I'm here and I'm confident.
We carried this brand identity across multiple platforms online and print. Designing awesome flyers with lots of colour to grab attention. Advertising on Social Media. Encouraging children to bring home certificates and stickers, placing the brand in customers minds at home and outside of Wexford Studio Theatre.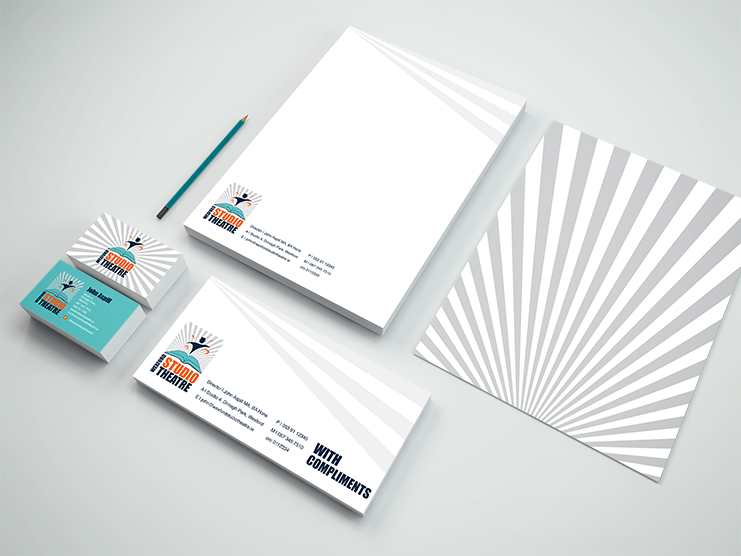 Creating Advertising campaigns for new Theatre Shows
Jeff and Elvis - After reading the script full of unicorns and flying pirate ships and roads made from candy. We let our imaginations run wild. This was a really different poster, loud colourful and unique really letting The Design Girls do what they do best ..Be Unique. Be Different. Stand out! Go Crazy!
Little Miserables - Recreate le miserables with our county colours purple and gold. Releasing a series of three posters with one child in each poster,  and the final poster revealing the dates the show is on with a little parade of all characters through the local town. Building a buzz about the town.